SCHEDULE
ATLANTA, GEORGIA, USA. May 12 - 13
ROUND 3: ROAD TO THE CHAMPIONSHIP - ATLANTA, GEORGIA, USA
EVENT DETAILS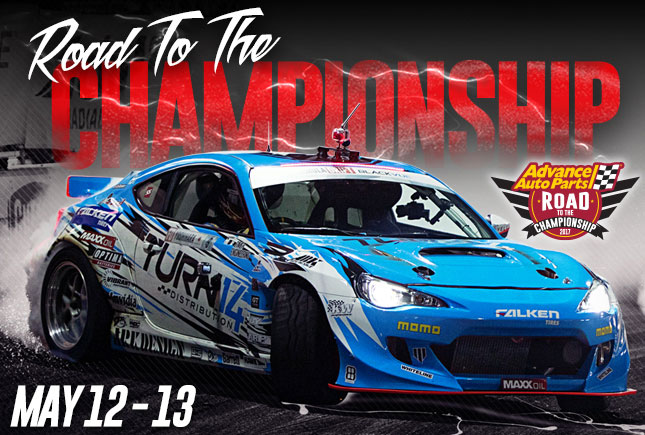 Formula DRIFT Returns to Road Atlanta Home of the Inaugural Formula DRIFT Event Back in 2004.

Road Atlanta opened in 1970 and was home of the inaugural Formula DRIFT event back in 2004. The 2.54-mile, 12-turn track is owned by NASCAR Holdings and hosts many events throughout the year including Formula DRIFT.

Round 3: Road to the Championship at Road Atlanta will be one of the most anticipated events of the season. The event will be spread between 2 days of drifting action. Drivers are tested on the fast entry and tight turns of the road course and will have to prove that they have what it takes to reach the podium.
EVENT LOCATION
Road Atlanta
5300 Winder Hwy
Braselton, GA 30517
Phone: 800.849.RACE
Fax: 770.967.2668
HOTEL
PROHIBITED ITEMS
Formula DRIFT has the right to refuse any of the following items:
Alcoholic Beverages, Illegal Substances, Folding Chairs, Skates / Rollerblades / Bicycles / Tricycles / Skateboards, Ladders / Stepstools, Portable Tents, Ice Chests, Guns / Knives / Mace / Stun Gun, Pets / Animals (Service ONLY), Glass Bottles / Cans, Hoverboards, Drones / RC Aircraft, Fireworks, No Fire Pits
CONCESSIONS
Available in Formula Drift Paddock and in main seating area.
Ice is available at all concession areas.
ATM
Available in Formula Drift Paddock and at Pro Shop