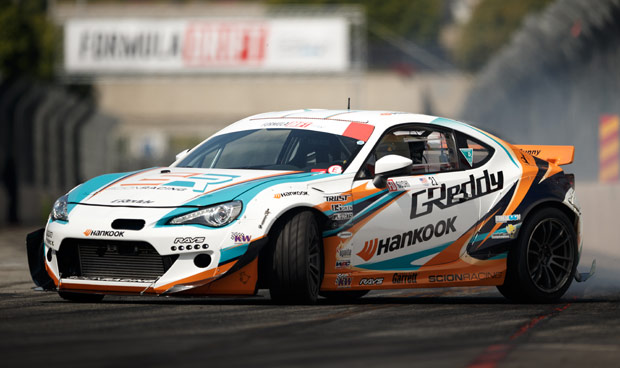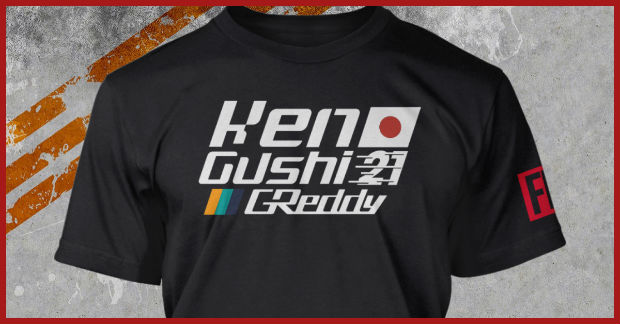 Ken Gushi X Formula Drift
Ken Gushi official FD shirts. Limited time only, get yours now! Men's and Women's fits - hoodies, too. Ships worldwide. Click to purchase!
Driver of the #21 Greddy Performance Scion Racing Hankook Tire FRS
Kenshiro Gushi (also known as Ken Gushi) is one of the nations top competitors in the sport of drifting. Born in Okinawa, Japan, but raised in Los Angeles, his father Tsukasa Gushi taught Ken fundamentals of driving at the age of 13 with a Toyota AE86. By the time Ken turned 16 he was the youngest competitor in both the D1 Grand Prix of Japan and the Formula Drift Championship. Now entering into his eighth year as a Scion factory backed driver and forth year with the GReddy Team, Ken remains a fan favorite and true ambassador of the sport. When not competing in either the U.S. or Asia Drift Series, Ken is often found at local drift events interacting with fans and giving ride-along in his personal cars. 2004 - Entered Formula Drift Championships at the age of 15. 2005 - FD Event Win, RD3 Houston, TX, 2011 - Winner Toyota Pro Celebrity Race, Long Beach Grand Prix, Pikes Peak International Hill Climb - 2013 - Exhibition Class Winner, 2014 - Time Attack I Podium

NAME - Kenshiro Gushi
AGE - 28
HEIGHT - 5'8"
WEIGHT - 145
EYE COLOR - Brown
HAIR COLOR - Black
NATIONALITY - Japan
NICKNAME - Ken
HOMETOWN - Okinawa, Japan
RESIDENCE - Montebello, CA
LANGUAGES - English and Japanese
OCCUPATION - Driver