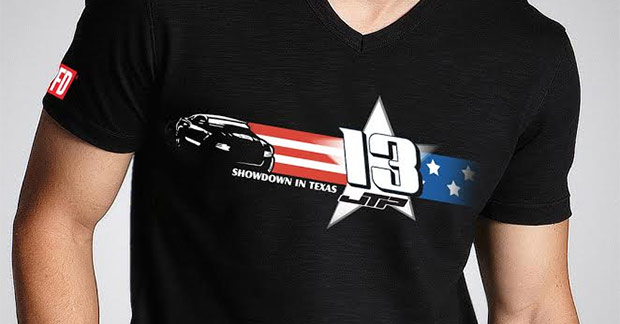 JTP X FD
Limited edition merch. Get one today!
Campaigning his own program this year JTP is approaching 2015 as a year of redemption and has his sights set on the podium!
Justin Pawlak built his first competitive race car while still in high school and enhanced that automotive drive by earning a college associate and automotive tech degree when he moved to the west coast in 2001. He soon became passionate about the sport of "controlled chaos" and refined his driving skills on local tracks. "JTP" started his drifting career at the end of 2005 but it wasn't until 2008 that he campaigned for the Formula Drift series. In his rookie season, Pawlak carried over quite the reputation from his success in JustDrift, Formula D Pro-Am and the HIN Drift Demo Tour, along with a first place finish at the Los Angeles NOPI Drift event. Pawlak's reputation stayed intact throughout his first full season tallying two podium appearances. In 2010 Pawlak found a home with Team Falken Tire driving the wild stallion Ford Mustang formally dressed out in Falken's highly recognized signature teal and blue colors and finished just a nose out of the top ten in the new Steed. Known for his grazing wall rides and having a solid season's experience with a new team and car behind him, Pawlak made the 2011 season a banner year taking his first Formula Drift win with the Mustang in the first round and an overall season finish in 2nd place, just 6 points behind the champion and Falken team-mate. Pawlak started the 2012 season with two consecutive wins in the Mustang and finished the season in 4th place for the standings. 2013 brought him a podium finish and a 6th place finish. Pawlak campaigns the 2015 season running his own program and teaming up with 2013 Formula D Champion Michael Essa to run a 2 car Roush Performance/SLP Performance Team effort. Pawlak is looking forward to a great season with a new team and car but will be bringing that same hard driving style back to the track!

NAME - Justin Pawlak
AGE - 35
HEIGHT - 6'0'
WEIGHT - 200
EYE COLOR - Blue
HAIR COLOR - Blonde
NATIONALITY - USA
NICKNAME - JTP
HOMETOWN - Kalamazoo, MI
RESIDENCE - Covina, CA
OCCUPATION - Professional Driver