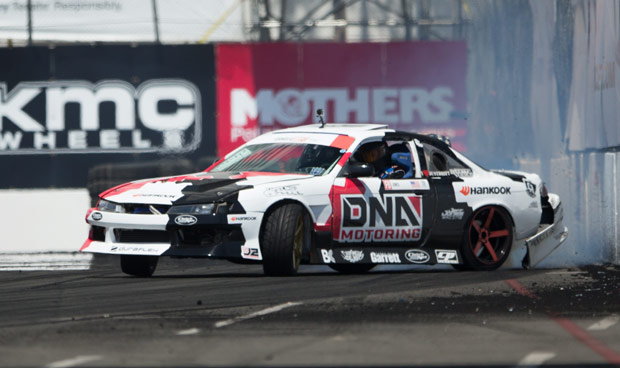 Jeff Jones is a professional racecar driver who competes in Formula DRIFT World Championship Series. He started drifting in 2002 in his 1985 Celica GTS and eventually moved on to local competitions such as Just Drift and Drift Day.

In 2009 he received his Formula DRIFT Pro License. Jeff has been featured in monthly EBC Brakes advertisements in magazines such as: DSport, Import Tuner, Super Street, Modified, Performance Auto and Sound, etc. In 2010 Jeff campaigned a 1995 Mazda RX7-FD3S powered by a Rotary Works built 3 Rotor engine. This car also debuted in many car shows with the Donlyson Auto Concepts team "High Intensity".

For the 2015 season, Jeff will be campaigning his DNA Motoring Nissan S14 powered by a massive LS1 turbo engine.

Jeff and everyone here at Jeff Jones Racing look forward to the 2015 season and making our way to the TOP!!! Thank you to all my sponsors, my friends, family and especially the fans for always making this possible!!

NAME - Jeff Jones
AGE - 32
HEIGHT - 6'0
WEIGHT - 210
NATIONALITY - USA
NICKNAME - JMFJ
HOMETOWN - Sun Valley, CA
RESIDENCE - Sun Valley, CA