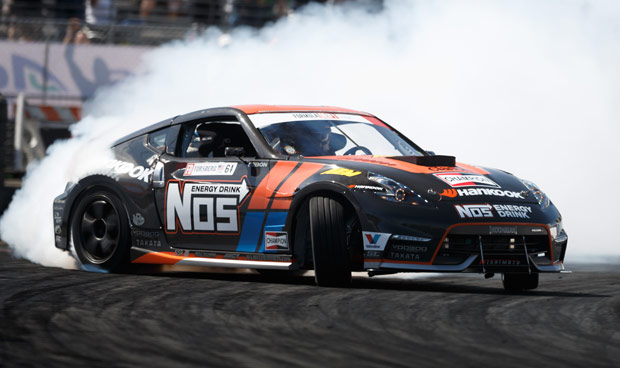 Arguably the most consistent driver in Formula DRIFT.
Chris Forsberg is one of the very few "Ironmen" of Formula DRIFT attending every round since 2004. In it's inaugural year, Chris finished the year with 2 out of 4 podiums and 2nd Place in the Championship. In 2007, Chris started his own team, Chris Forsberg Racing. His greatest achievement came in 2009 when he earned the title of 2009 Formula DRIFT Champion as well as Triple Crown Champion. Forsberg was not only the first driver to win both titles in the same year but is the first driver to win a Championship whose career originated in grassroots drifting. In 2014 his consistency reigned supreme again as he was crowned the 2014 Formula Drift Champion with a record breaking 5 podium streak and never finishing outside of the top 4, placing him with the most podium finishes in Formula Drift history. He was also awarded as the Top Qualifier with multiple 1st Place spots. His raw talent and consistent driving style have made him one of the most winningest drivers in Formula Drift History.

NAME - Chris Forsberg
AGE - 33
HEIGHT - 6'1"
WEIGHT - 170
EYE COLOR - Hazel
HAIR COLOR - Blonde
NATIONALITY - USA
NICKNAME - The Force
HOMETOWN - Doylestown, PA
RESIDENCE - Baltimore, MD
LANGUAGES - English
OCCUPATION - Owner / Driver for CFR