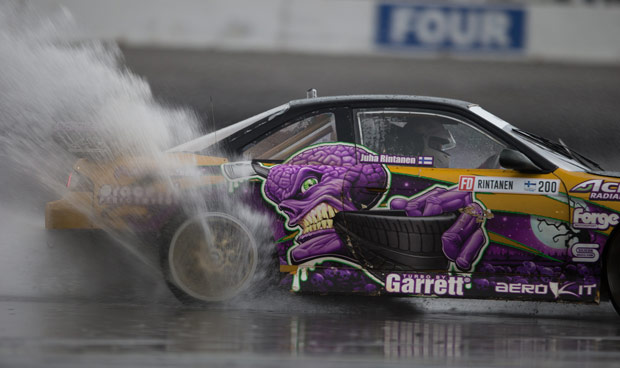 The Flying Finn
Juha has been in Drifting since 2013 and is one of the pioneers in Finnish drifting culture.
He likes to wrench and he has built many cars including the current FD competition car which is very well known for it's mechanical grip and speed around the track.

Juha has won multiple Finnish championships before he moved forward to Europe. In 2011 he won the FIA NEZ Drifting championship.
2012 was the first year he attended Drift allstars European series and placed 3rd overall in the series. 2013 he won the series and became the European champion.

NAME - Juha Rintanen
AGE - 32
HEIGHT - 5' 65&quot
WEIGHT - 160
EYE COLOR - Blue
HAIR COLOR - Brown
NATIONALITY - Finland
NICKNAME - Juha
HOMETOWN - Hämeenlinna
LANGUAGES - Finnish, English