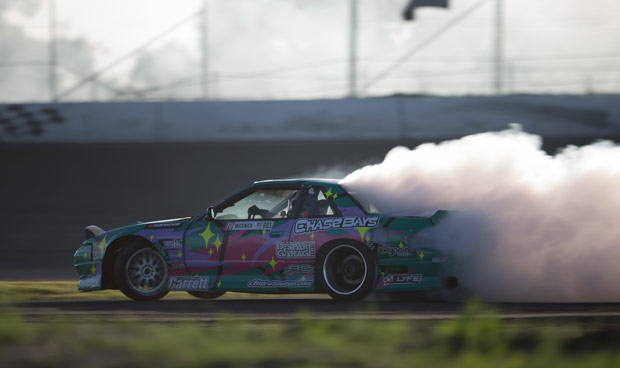 "To me drifting is about style in your car and style behind the wheel. It allows me to express myself in a way I can't do with words."
Brandon started drifting at local events in his native Salt Lake City in 2007. After attending his first Pro Am competiton at GT Live 2009 he was hooked. Brandon attended Vegas Pro Am until he was awarded a Formula D license in 2012. Brandon and his team ran 2013 and 2014 as a privateer in his same S13 chassis that was used in Pro Am and will continue in 2015 competiton. In 2014 Brandon's team secured 2 podium finishes in Pro2 competition and he was awarded a Pro license again for 2015. Brandon has been using a Toyota 1JZ/2JZ platform since 2011 and says that "the JZ engine really suits my driving style." With his current 2JZ stuffed with BC engine components and a Garrett turbo the team hopes to see the highest output yet and have a reliable powerplant to perform this 2015 season. Brandon is a true lover of the sport and strives to maintain and protect the original style that made drifting attractive to him years ago. "We do this because we love the sport and we love the people both fans and the other teams we compete with. Drifting is truly a unique motorsport and I find the comradery between teams to be a refreshing reminder of how motorsports can and should be" says Wicknick. "We'd like to thank our sponsors for their support. Without them this would not be possible. Please support the companies that support racers."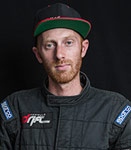 NAME - Brandon Wicknick
AGE - 31
HEIGHT - 6'1"
WEIGHT - 160
EYE COLOR - Green
HAIR COLOR - Red
NATIONALITY - USA
NICKNAME - BWicknick
HOMETOWN - Layton, UT
RESIDENCE - Layton, UT
LANGUAGES - English, Portuguese
OCCUPATION - Entrepreneur, Alternative Fuels Expert