APP
Formula Drift Fan Loyalty Program FAQ
How do I keep track of my points?
Your app keeps a running total of your FD Points and you can view your total at any time by visiting the My Rewards section of your app.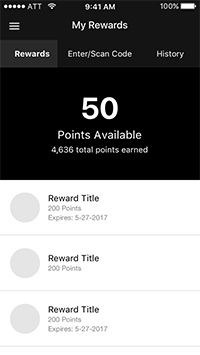 Can I use the same reward more than once?
There is no limit to the number of times you can use your points toward a reward as long as you have enough points. Certain restrictions may apply for how many times you can redeem the same reward in a single day, but if you want all your rewards to go toward key chains, you are welcome to do so.
Can I combine my points with others to redeem them for the bigger rewards?
No, rewards can only be redeemed by using your own points and may not be combined with those of family or friends.
Is there a way to be in the rewards program outside of the mobile app?
The loyalty program is a feature offered EXCLUSIVELY on our mobile app, so you must have the app and be registered with it in order to participate.
I have more questions that aren't addressed. What should I do?
For more questions about the loyalty program, please email us at [email protected]